TOP 1% IN THE NATION! Press Release: The Daily Sentinel May 20, 2012
Vicki Chandler has been awarded the Certified Negotiation Expert designation by the Real Estate Negotiation Institute (RENI). The CNE® is earned by real estate professionals after successfully completing formal negotiation training from the Real Estate Negotiation Institute.
Agents who receive this certification are in the top 1 percent of all agents nationally.
With professional negotiation skills, agents are able to help clients obtain better results in the sale or purchase of their home. CNE® agents have a powerful competitive edge because of their ability to 1) communicate effectively to uncover more information, 2) help clients understand their options, 3) work collaboratively with others, and 4) resolve deadlocks.
CNE® agents have a thorough understanding of how to negotiate effectively to help achieve their client's goals.
For more information visit www.theRENI.com or call Vicki Chandler at 970-270-3640.
Client Services:
"My business ties me strongly to my valued clients and my goal is to continue to extend you a level of service and attention that is not dependent on whether you are prepared to do a transaction. I appreciate the opportunity to serve you and will put my negotiating skills to work in your best interest. I have designed my site to provide you, as a homeowner, valuable resources that can assist you in your goals, hobbies, and living.
Please feel free to bookmark my site to take advantage of the community information, school profiles and more. Feel free to contact me with any questions you may have about real estate or the community. And if you know of someone that may be interested in making the exciting decision to buy or sell a home, I would be honored to provide the same level of superior service. I greatly appreciate your support!"
Meet Vicki & Jake: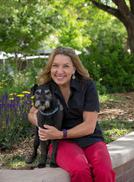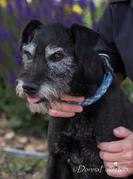 Jake has been my little buddy since 2008 and is the best companion ever! I totally understand how important our pets are to your family too. Jake and I will love to help
you find your new home for your family and of course your furry four legged family members too!